Two people have died in a crash involving two vehicles along Jinja-Kampala Highway. The accident happened this morning (5am) at Kitigoma village along the Jinja-Kampala highway in Buikwe District.
The collision involved two motor vehicles, identified by registration numbers UBB 716F (Fuso Fighter) and UAY 077A/UAY 928A (Fuel Tank). According to preliminary information provided by the police, the Fuso Fighter, operated by an unidentified driver, was travelling from Jinja to Kampala when it veered into the lane of oncoming traffic from Kampala.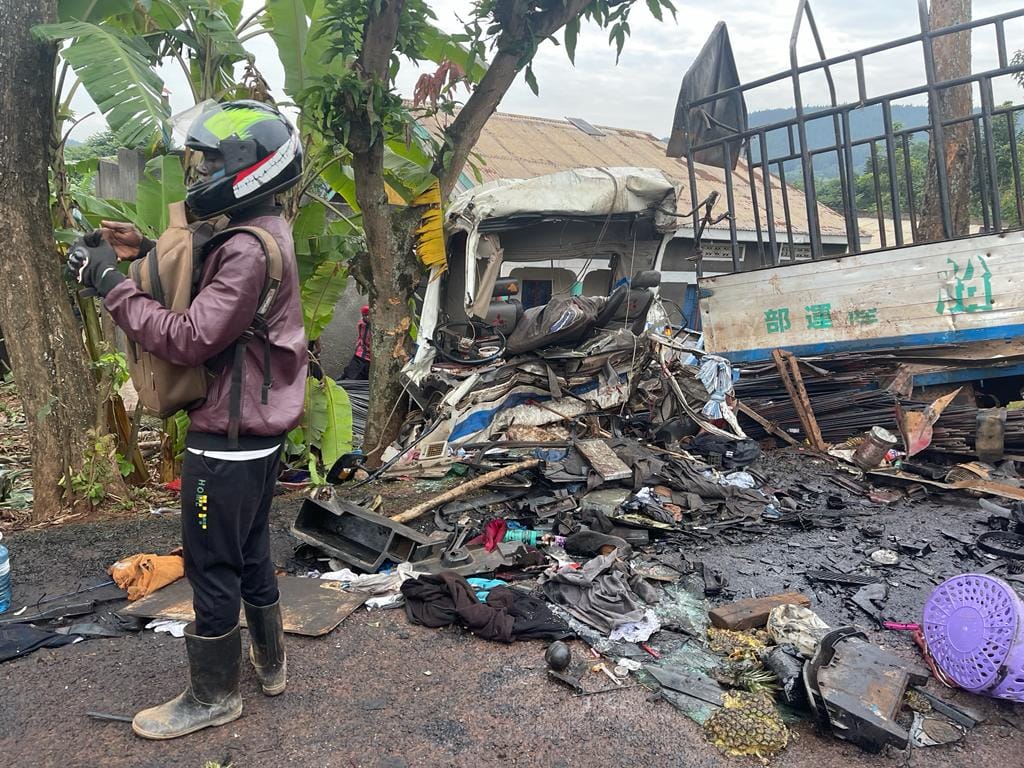 The collision occurred with the Fuel Tank vehicle that was en route to Jinja.
The Fuso driver and turn man tragically lost their lives instantly. Meanwhile, the driver and turn man of the fuel tank have been rushed to Jinja Hospital in critical condition.
The police have urged all road users to prioritise road safety and avoid reckless driving.
https